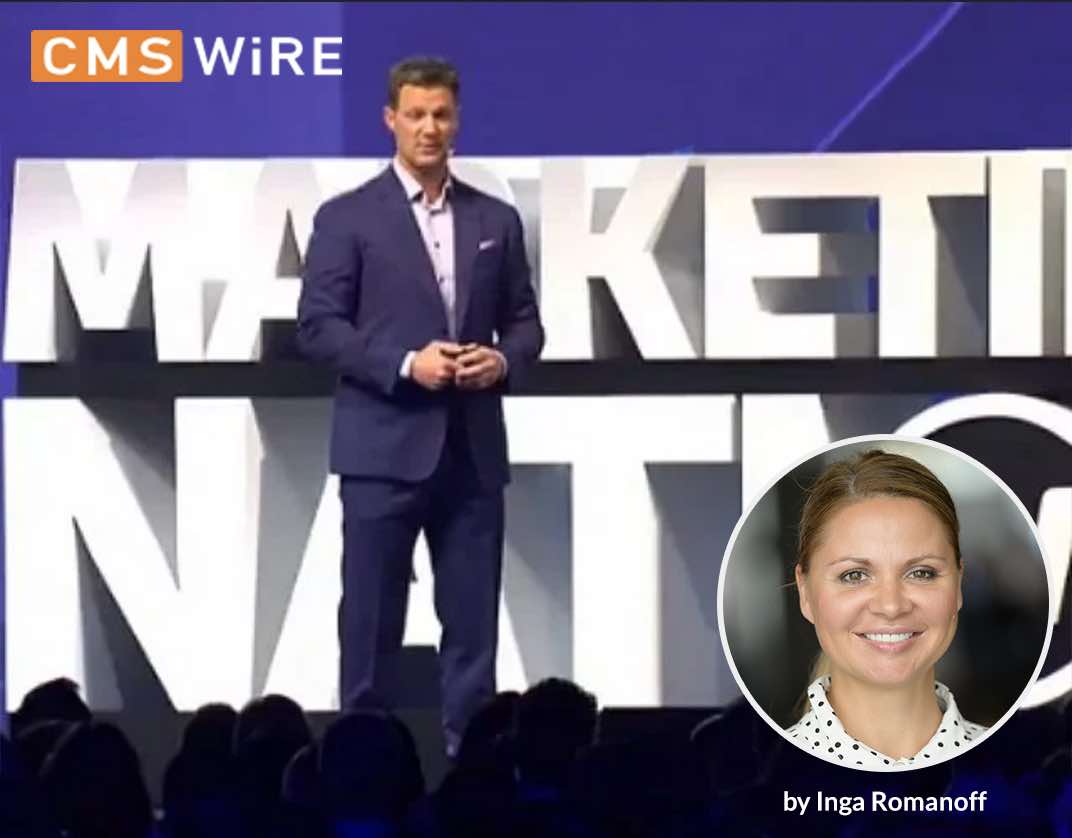 Sep 26 2018

10 Ways the Adobe, Marketo Acquisition Will Impact Marketo's Users

5

MIN READ

Marketo, a San Mateo, Calif.-based marketing automation company, and a significant player in the martech space, was bought by a private equity company for $1.79 billion in 2016 and now has been acquired by Adobe for $4.75 billion. So how will this all shake out for marketers using the Marketo platform? We asked practitioners and experts how they think current Marketo users will be impacted by one of the marketing technology space's largest vendor acquisitions.

by Dom Nicastro, a Boston-based staff reporter at CMSWire

This article was originally posted on

CMSWire
'Game-Changing' MarTech Opportunities
"Adobe has some great opportunities for integrating Marketo into its product stack, and products that would greatly bolster some of Marketo's current offerings," said Courtney Grimes, martech solutions engineer for Demandlab, a Marketo customer and partner since 2009. "Integrating Test and Target with Marketo would be a game-changer for marketers doing A/B testing and take data-driven experiments to the next level."
Better Server, Datacenter Coverage?
Marketo debuted in 2016 as a big data re-architecture called Project Orion that was designed to speed things up. But over the course, Marketo has taken hits from customers for performance issues, such as Smart Lists that "take forever to run," email template changes which take 10 to 20 minutes to approve and complex campaign flows requiring built-in delays to allow activity data the time to synchronize across the platform before it can be leveraged for further personalization.
"It's still the early days of this acquisition, but I'm particularly interested to see how this will affect Marketo's architecture," Grimes said. "There's been growing pains as Marketo scales up its server and datacenter capabilities, and Adobe has been investing in stronger cloud offerings over the past few years. I'm hoping enterprise customers will get a best-in-class experience from a technical structure viewpoint."
End of Google Partnership?
The acquisition of Marketo last week could be a game-changer for Marketo users but it could also mean the downfall of a significant tech partnership with Google. Marketo in August of 2017 announced a partnership with the Google Cloud Platform that included a multi-year collaboration with Google and its Google Cloud Platform (GCP) where Marketo runs its marketing automation products entirely on Google's Cloud Platform. The announcement with Google also meant Marketo gained integration between its engagement platform and Google's G Suite, data analytics and machine learning capabilities and a greater ability to scale. It also got to shed its data centers in the process.
Will this partnership survive since Adobe is in competition with Google in digital marketing? Grégoire Michel, managing partner at inficiences partners, calls this an "area of risk" for Marketo users not only because of the Google Cloud partnership but also with the AI-enabled Marketo Audience solution. "Will this survive the Adobe deal when one knows that some of the G Suite tools are direct competitors to some of the Adobe Marketing Cloud products?" Michel speculated. "If not, that would be a significant loss to Marketo users."
Marketo Users 'Dodged a Bullet'
Adobe, however, will prove to be a good thing for Marketo users, according to Justin Gray, CEO and founder of LeadMD, a Marketo partner, who thinks users "dodged a huge bullet" in the Adobe acquisition. "Up until the Adobe acquisition," he said, "the front running suitor rumored to eyeing up the last of the great independent marketing automation vendors was SAP. SAP would be the kiss of death for Marketo and any semblance of innovation on the platform. Adobe is an innovative company with their sights on deepening their expertise in B2C and entering B2B with a bang — they did that with the announce of their intent to acquire Marketo."
Adobe's Personalization Engine
Where Marketo users will see a huge increase, is in functionality that will come in leveraging Adobe's online personalization tools, according to Gray. Through better content management, online personalization, audience profiling and ecommerce (Adobe's recent $1.68 billion acquisition of Magento) Marketo users will have a best-in-class suite of tools fresh in hand, Gray said. "This is a big win, as many B2B shops, which comprise the lion's share of the existing Marketo user base, actually have B2C elements to their business through freemium models, trials and SMB focused offerings," he said. "Marketo has also been focusing on expanding their B2C customer base with fervor over the last 24 months and those users will see areas of the Marketo platform which have historically underperformed, now become best in class. It's a great complementary acquisition."
Marketing in their DNA
Paul Green, director of marketing technology at Extreme Networks and a 10-year Marketo user, leads the local Boston Marketo User Group of more than 720 members. He said he sees this acquisition as "very beneficial" to current Marketo customers and the surrounding Marketing Nation community.  "Adobe," Green said, "has marketing in its DNA. With Adobe, you have a marketing powerhouse acquiring albeit a smaller but nonetheless, a marketing automation powerhouse. The synergies appear clear. Innovation, I believe, will be a natural outcome."
Rising Fees for Marketo Users?
But does Adobe have rising fees in its DNA post-acquisition? Past experience suggests that when a big suite vendor acquires a smaller player, they tend to raise subscription rates, according to Tony Byrne, CEO of Real Story Group. "This definitely happened when Adobe acquired Omniture, and it came as something of a shock to some of those licensees," said Byrne, who blogged about the Adobe-Marketo acquisition. "It's more likely to happen for renewals than new customers."
Separate Products, Ecommerce Integration
Adobe's acquisition will fuel help Marketo's product vision supporting modern enterprises and expand and integrate Adobe's portfolio serving creative thinkers globally, said Inga Romanoff, CEO of Romanoff Consultants, a Marketo premier partner.
Romanoff discussed things that will and won't change due to the acquisition:
Marketo's product vision

Continued investment into Marketo product suite

Adobe's primary cash driver for the digital experience segment (Adobe Advertising Cloud)

Adobe Marketing Cloud product functionality and focus on B2C

Marketo and Adobe Marketing Cloud will remain separate products within the portfolio
What won't change
Marketo gaining a market leader position integrating with ecommerce (Magento)

Marketo expanding into B2C segment with a product power play

Dual Marketo/Adobe power play in Artificial Intelligence (AI) for marketers

New nifty features (for both Marketo and Adobe products)
What will change
Strong traction in providing deep insights and building more personalized campaigns

Boost to video capabilities in marketing

Improved journey builder delivering massive amount of content
Keep Your Own CRM Integration
Fear not, Marketo users. Grimes sees Marketo being acquired by Adobe as the best-case scenario for current Marketo customers compared to other purchasers that could have acquired the product due to the diversity Marketo offers."You can connect any major CRM to it or even build a setup to your own homegrown system," Grimes said. "Because Adobe does not provide a solution in the CRM market, Marketo will remain platform agnostic and continue to support and grow all of the current customer integrations with Salesforce, Microsoft Dynamics, SAP and others."
Michel said lead management solutions for complex sales do not make sense without a solid connection to the CRM. "The very good news for Marketo users is that Adobe is not a CRM vendor," he said. "… The Adobe deal might even have a positive impact on the relationships between Marketo and Microsoft, and Microsoft is known to be close to Adobe but less close to Marketo since the Marketo-Google partnership announcement. So for companies using Microsoft Dynamics in combination with Marketo, the Adobe deal is potential good news."
Strong Integration Potential
What existing Marketo tech will get stronger? Grimes cited "great opportunities for integrating Marketo into its product stack" such as:
Integrating Test and Target with Marketo

Integrating Marketo's ContentAI platform with Adobe Experience Manager would allow enterprises to offer personalized content at scale

Native integration with Adobe Analytics would be a real winner as well. "As much as I love Google Analytics, one of the things I've seen marketers struggle the most with when using Marketo is being able to do real analysis of the traffic and lift they're providing to their corporate web properties," Grimes said. "Having native support for Marketo inside Adobe Analytics and vice versa could streamline a process that's intimidating for less technical marketers."

Integrating Magento Commerce Cloud with Marketo; up until now, any ecommerce work done in conjunction with Marketo has required a lot of workarounds, she said. "Having native integration between ecommerce, marketing automation and CRM would be a slam dunk for B2C companies," Grimes added.
Conclusion: Wait and See
Naturally, it's early days for this acquisition. Michel warned Marketo users that 90 percent of the value creation occurs during the integration phase, not before the announcement. "As someone else said," Michel added, "strategy 10 percent, execution 90 percent."